Mint: Budget, Bills, & Finance Tracker
6.2.1
Finance App – Smart Way to Manage Your Finances
Do you have trouble saving money? Can't find a way to track your expenses and finances? If yes, then this finance app is exactly what you need. Mint: Budget, Bills, & Finance Tracker is a useful app which allows you to create budgets for your expenses and keep track of your finances. It ensures that you are able to plan out your monthly spending and remember to pay your bills on time. You will be able to create budgets that can help you in limiting your expenses and keep track of all your paid and due bills. This app can help you monitor your bank accounts and credit cards too so that you have a clear idea of your financial standing.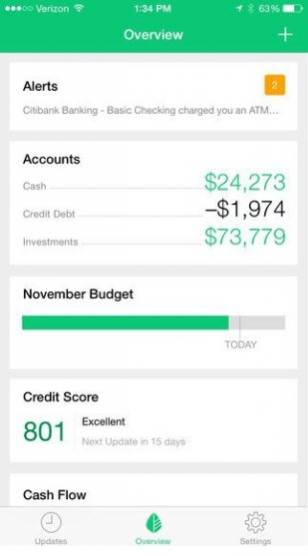 Mint: Budget, Bills, & Finance Tracker has an intuitive user interface which complements its user-friendly design and layout. These features make this finance app easy to use for just about anyone. However, before you get to utilize this app's various features, you will need to create an account first. Creating the account isn't a lengthy process and can be completed within minutes. You just have to supply some personal information to create the account. However, do keep in mind that you can only create the account if you live in Canada or the United States or at least have an American or Canadian phone number. If you aren't a resident of either of these countries or have the required phone number, you won't be able to create an account.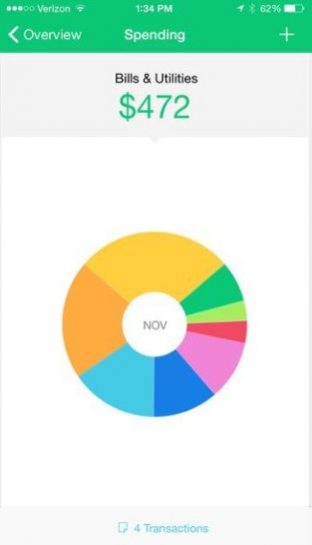 This finance app offers you the chance to have all your financial information accessible under one roof. This way, you can manage it in a more comprehensive manner. It allows you to safely access your credit cards and bank accounts. This ensures that you know how much money you have available to you for the expenses that lie ahead. In order to help you save money, Mint lets you create budgets for the different expenses you have. You will be given tips on how to create smart budgets that you can stick to. These budgets will help you in keeping your expenses in check and stop you from overspending on any particular category. You will have numerous charts and graphs at your disposal that will let you know where you are spending the most money.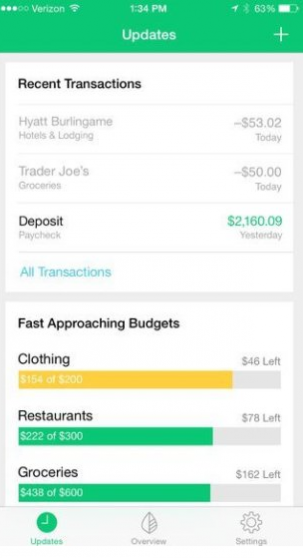 Mint: Budget, Bills, & Finance Tracker also enables you to pay your bills on time. It lets you keep track of the bills and offers reminders to you when a bill becomes due. This reminder feature helps you in avoiding late fee that is charged for paying the bill after the due date. Moreover, this app also lets you calculate your credit score too. Furthermore, you don't have to worry about security when using this finance app. It provides a high level of security to you which includes multi-factor authentication. So, you can rest assured that no one would be able to access your financial information.
Features:
Intuitive user interface
User-friendly design and layout
Create budgets for different expenses
Aggregates finances in one place
Keep track of your bills and expenses
Pay bills on time thanks to bill reminders
Get tips for saving money and smart budgeting
A high level of security to protect your account
Sync bank accounts and credit cards across multiple devices
Conclusion:
Mint: Budget, Bills, & Finance Tracker is an app which is designed for people who have difficulty in managing their money. It gives them the chance to utilize their finances in the best possible manner and save time and money when it comes to paying bills and other expenses. It is an excellent finance app to have on your phone for sure if you are living in Canada or the United States.
---
Add a review
Tell us your experience with
Mint: Budget, Bills, & Finance Tracker
6.2.1
RELATED PROGRAMS
Our Recommendations
---
---
---
---